Digital Production
SI Director of Digital Media, Kate Cotter, spent almost a decade at award-winning digital media studio FableVision as a Senior Producer bringing visual stories to life — in the form of interactive games and activities, animated films, websites, interactive kiosks, mobile apps, or books. Kate was responsible for all aspects of digital production and leading creative teams to deliver content-rich, multi-channel digital experiences that reached targeted audience effectively. With a focus on educational gaming, animation, and publishing, Kate managed a wide variety of digital technology projects and created a large network of creative professionals that she still relies on today.
Currently, FV calls Strategy Implemented when they are in need of additional support in planning and producing strategic and thoughtful digital campaigns.
Client Details
FableVision, Inc.
Ongoing Consulting 2015-2017
Skills: Animation Production, Game Production, Audio and V/O production, Project Management, Casting
www.fablevision.com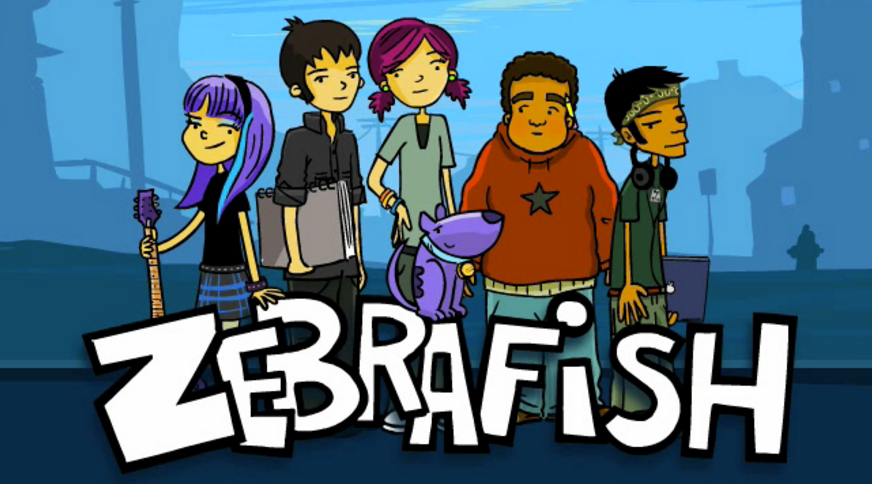 Generation Cures: Zebrafish and Caduceus
For almost 6 years, Kate and her team at FableVision worked with Boston Children's Hospital on the first "caring and curing" website for tweens. The project included Zebrafish, a series of webisodes, Caduceus, a 6-level online game, two Zebrafish graphic novels published by Simon & Schuster and two original recorded songs.