Coldwell Banker St Croix Realty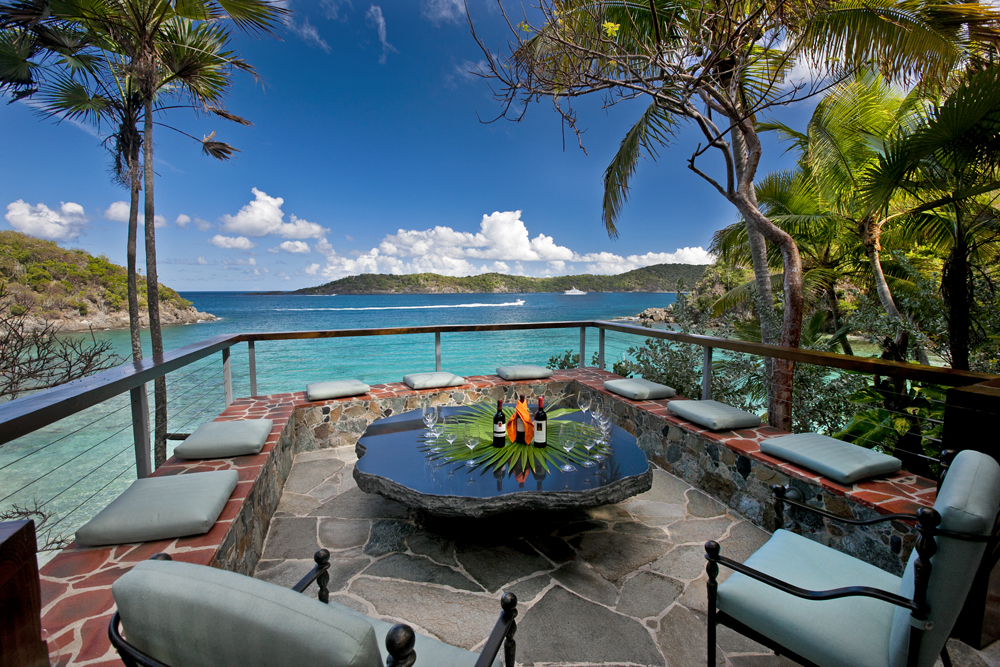 Building a Suite of Websites
Coldwell Banker St Croix Realty is an elite residential and commercial real estate company that specializes in St. Croix property sales and marketing, property management, vacation rentals and leases. St. Croix Realty came to SI to redesign their 3 dated websites in effort to ensure the sites can function optimally as online marketing and lead generation/sales vehicles.
SI began by working with the client in a discovery phase to understand business goals and the specific needs of the brokers, agents, and the local real estate market. Rather than continuing to have completely separate sites, we created an unified interface and cross-functional capabilities. SI designed the client's new rental logo, and redesigned all 3 websites as a cohesive suite of sites. The sites were built on a single flexible platform with a customized CMS allowing the client to update content across three sites easily.  SI also created a SEO optimization plan with options and will help the client manage SEO over time. Throughout the design and development process, SI ensured the client's active involvement so that the final output is one achieved through collaboration.
The result: SI created an modern, minimalist, content-focused, and user-centric design for all 3 websites. 
Spotlight Feature: The Residential Property Website
The new Residential website focuses on usability as much as style. The site menus, listings layout, search bar, graphics, social sharing mechanisms, seamless data integration and other features are all thoughtfully designed specifically for the visitor's ease of use and visual experience.  The website was designed to increase traffic and better attract and engage prospective clients in the competitive residential real estate market. See some of the features highlighted below.
Project Details
Coldwell Banker St Croix Realty

Redesign Launch September 2022
Initial Launch April 2017
Skills:  Website Design, Website Development, Content Strategy, Content Management System, Information Architecture, Project Management, SEO
www.coldwellbankervi.com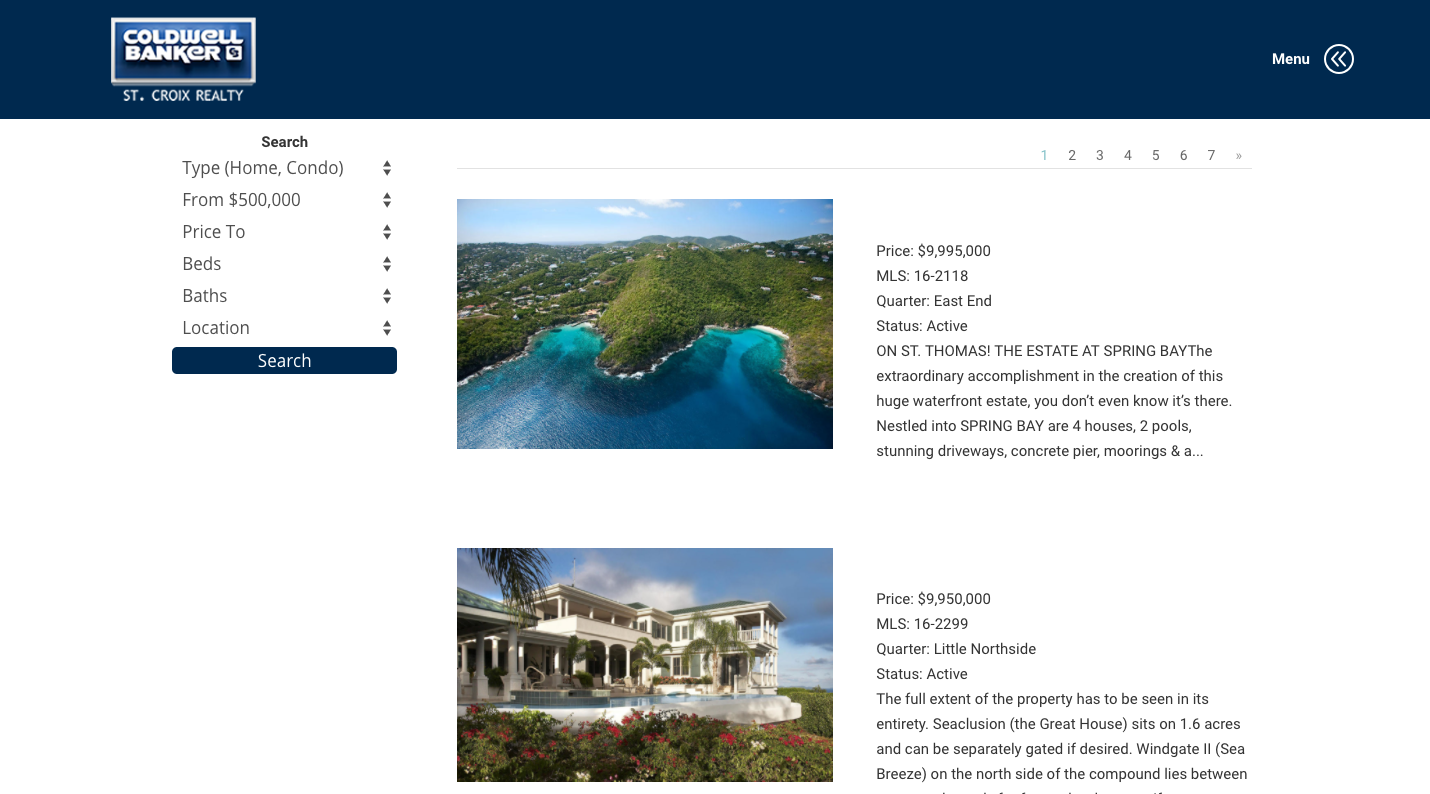 It's All About the View
Buyers seeking residential property ranging from seaside to mountaintop will appreciate the site's
 intuitive, flat design that focuses on usability and striking imagery. Features like parallex scrolling, large expansive imagery, simple search bars, slideout/hidden menus and much more, create an clutter-free canvas that is easy to use and allows the imagery of the beautiful residential properties to take center stage. It's stylish, without any distraction. 
Moblie-First Design
The previous Coldwell Banker St. Croix Realty website was not responsive, nor did it have a CMS for easy updating. We worked to create a seamless UI for the buyers from a mobile or desktop experience while still utilizing large, immersive imagery. St Croix Realty curated a wishlist of useful property listing info, data integration, social media sharing applications for the front end while SI implemented customized features in the CMS aimed to meet broker and agent daily demands.